Why Remove Your Attic's Insulation?
There are countless issues that can crop up with your attic's insulation. While some of these aren't that major, some are. In a worst-case scenario, you're actually going to need to replace your insulation altogether. 
Fires are a particularly common issue that causes damage to insulation. The flames don't even have to touch your attic to create problems; the smoke alone is enough to warrant a replacement.
On the flip side, water can cause serious damage, as well. If your insulation gets damp, it can become a breeding ground for mold and mildew. This growth can cause severe health problems, so it's imperative you sort it out straight away.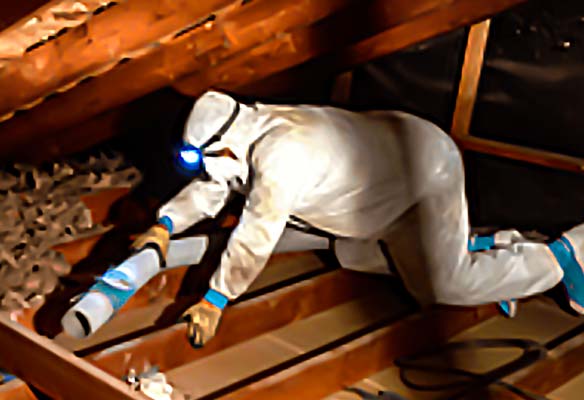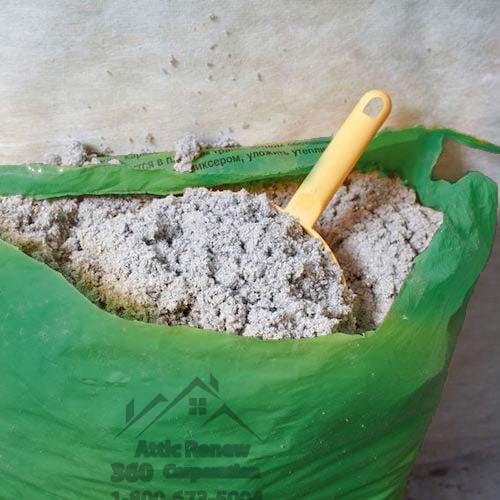 Rats and other rodents are no strangers to insulation. It's not uncommon for little critters to turn your attic into a cozy home. Unfortunately for them, these can also cause damage that needs to be removed.
Aside from external factors, merely aging can be enough to deteriorate your insulation. Over time, general degradation and exposure to the elements can damage the lining of your attic to the point of uselessness. While the damage isn't going to be as severe, it may still need to be replaced.
There are a few signs that you should look out for as indicators to needing a fresh batch of insulation. 
Every now and again, throw on a pair of gloves and give it a bit of a feel. If the insulation crumbles in your hands, then it's time to throw it out. 
Alternatively, a random spike in the cost of your energy bills can be a sign that your insulation isn't working like it should, as well. 
In any of these situations, you're going to need to either replace your insulation or deal with high energy bills.
Here at 360 Attic Renew, we're experts in all things attics. We're capable of removing and replacing insulation properly, avoiding any potential damage and safety hazards.
Removing insulation is a messy and dangerous job. If it's not done right, little particles of insulation are going to escape into the air. When these particles are inhaled, it sits on the lungs. This can cause some serious internal issues, especially for people that suffer from the likes of asthma.
This is why it's critical that you let professionals take care of it. Insulation removal is not a quick and easy DIY job. It requires planning and training, so let us take care of it for you.

Choose your type of insulation
Tier-one attic insulation quality service
We've been in the insulation removal business for a long time. We've served customers all over the area, and we never leave someone unsatisfied. You can rest assured that you're getting tier-one quality service when you decide to work with us. 
All of our workers are trained and held to the highest professional standard. All of our equipment is industry certified and state of the art. We don't cut corners, and neither should you. 
Trust 360 Attic Renew with your insulation removal, and we're going to get it done in no time.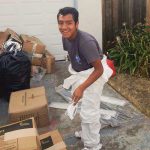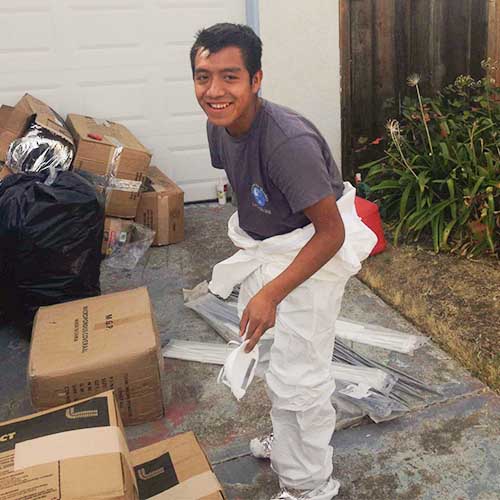 When we take out your old insulation, we can install a new batch for you if you need it. We know all about insulation, including the different types and what situations each should be used in. 
If you have any questions at all, you can contact us. One of our representatives is going to be happy to answer any queries you might have. 
We offer the whole package. Rather than leaving you with an empty attic, we can get every aspect of the job done in one go. This saves you from needing to higher another installation company and makes sure that your house is ready to go ASAP.
We're a one-stop-shop for clients all over the area and have been for years. Make us your go-to attic service, and we guarantee you're not going to be disappointed 
Don't waste time in fixing any insulation issues you might have. Not only is it costing you money, but it can be actively bad for your health. 
The longer you let your insulation rot, the worse it's going to be. Your energy bill is going to skyrocket, and it's going to be even harder for us to remove it. 
Call us today, and we can have an expert team out to you ASAP.